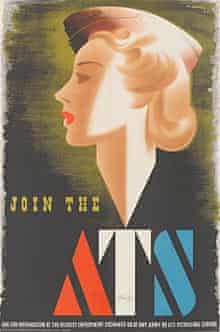 Our latest show, the one-act drama The Blonde Bombshell by local author Roy Maddox, has just been awarded Best Unpublished Play after it was performed for the very first time at this year's Welwyn Drama Festival. The group came fifth overall in a very strong field of fourteen plays. If you missed it there, there's a chance we may perform it again soon in Royston, so watch this website! Click here for more information and details of the cast.
Our previous production, Strangers on a Film, won two awards (including Best Individual Performance) and received three other nominations at the 2021 Cambridge Festival of Drama! We also performed it as part of a unique evening's entertainment at Royston Arts Festival.
And the production before that, the one-act play Seven Movies, also by Roy Maddox, won three awards at the 2021 Welwyn Drama Festival, and received glowing praise from adjudicator Walker Ewart! If you missed the show at the festival, you can catch it on YouTube at https://youtu.be/MyL2L04uefA
In the mean time, we continue to organise a series of other events and meetings; on the immediate horizon is an exciting series of drama workshops hosted by Martin Maynard (click here for details).
We also produced, during lockdown, two versions of our virtual cabaret CADaret!, which we posted on YouTube, one during the 2020 Royston Arts Festival, and one in time for the Christmas period. These were both a mixture of songs, poems, sketches, monologues and general silliness, recorded on film and edited together for posting. Both are still available; to view them, search for "CADaret" on YouTube, or just click here
CADS is a not-for-profit organisation which relies solely on donations and ticket sales to finance our activities.
If you would like to offer a donation, please use the button here:
We have a varied programme and always welcome new members. Our pantomimes are always child-friendly, focussing on family entertainment (for which we've gained an excellent reputation locally in recent years). Our performers (children and adults) are all local amateurs, yet we all aim for high quality in as many aspects as possible - acting, script, lighting, sound, special effects, and of course our live band...
For obvious reasons, there wasn't a lot of activity on stage during 2020, but we did enter an original video recorded one-act play - Seven Movies by local author Roy Maddox - into the Welwyn Drama Festival, where it won no fewer that three awards, and once restrictions were eased in 2021 we came back with a vengeance with our long postponed production of Strangers on a Film, adapted (again by Roy Maddox) from a radio play by Stephen Wyatt, which we entered into the Cambridge Festival of Drama, where it won second place over all and also won the Best Individual Performance award for one of its two actors, Martin Maynard. We went on to perform it again at the Royston Arts Festival in September 2021.
During lockdown in 2020 we produced our first ever online show on YouTube, CADaret!, which saw members performing poems, songs, monologues and sketches in a sort of virtual cabaret. Prior to the current restrictions, in February, we rang down the curtain on the 2020 Royston Town Pantomime - the record-breaking Jack and the Beanstalk - and last year saw a highly acclaimed production of Terence Rattigan's Flare Path for the 2019 Royston Arts Festival and the 2019 pantomime Robinson Crusoe and the Pirates. In 2018 we performed David Tristram's black comedy Ghost Writer for the Royston Arts Festival as well as producing the world theatrical premiere of Romance is Dead, specially adapted and directed by our own Emma Daintrey from a radio play by Ben Lewis, which we took to the 50th Cambridge Drama Festival. We also gave you the highly succesful 2018 pantomime Mother Goose, while 2017 saw both a much praised production of Pygmalion, and the fantastic Red Riding Hood. Back in 2016 we had a spectacular run with our own home-grown Aladdin and also put on Abigail's Party for the Royston Arts Festival.
During the past few years we have also presented Peter Shaffer's Black Comedy, a cabaret-style evening of light entertainment for the Royston Arts Festival, a couple of fund-raising events for the Royston & District Museum & Art Gallery, the panto Cinderella and a one-act comedy Turn to Face the Change by local author Peter Hawes which we took to the Cambridge, Welwyn and Sawston Drama Festivals.
And of course nearly every year there's the Royston Town Pantomime - oh yes there is!