Current CADS production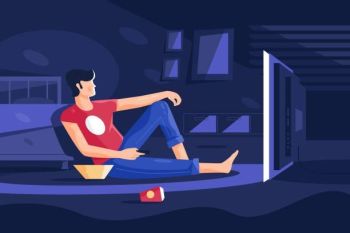 The exciting news is that we are currently considering submitting an entry to the 2021 Welwyn Dramna Festival, whch will be a virtual festival this year and runs from Monday 17 to Saturday 22 May.
Our submission - provided we can get it recorded in time - is likely to be a brand new one-act play written by local author Roy Maddox and designed specifically to be filmed via Zoom. Called Seven Movies, it revolves around a group of neighbours who decide to form a film club, partly to broaden their horizons and partly to give them a chance to get to know each other better. Each month one of them chooses a movie and everyone watches it at home before they all get together online to discuss it.
As the series of monthly meetings progresses, however, they (and we) learn a lot more about each of their neighbours than about their film choices, sometimes more than anyone really needed to know.
Our starting point for this was an online reading of the play on Wednesday 17 March and the cast looks like this (as is customary, those names not shown in white are appearing with CADS for the first time):
Sarah - Geraldine Hindley
Rehearsals are due to start soon and we hope to have the finished video ready by the start of May... we'll let you know when it goes live!
IMPORTANT
If you are involved in a CADS production that also involves children (defined as anyone under the age of 18), it is important that you read - and confirm to us that you have read - our Child Protection Policy document and the set of procedures that accompany it. The policy is summarised here and that page also includes a link to the full procedural document - please take time to read both and then click on the link on that page to show that you have done so. Thank you.
You can find additional information and updates on our Facebook Event page...
Sign up to our newsletter at the bottom of this page to be kept up to date with the latest news.
---