Shows: CADaret!
CADaret!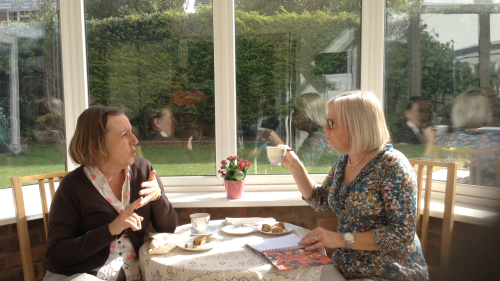 September 2020
For a selection of pictures from the show, click here or, to see the whole show, click HERE
Dramatis personae (click on underlined names for more information)
The Performers: Rebecca Aloneftis, David Atkins, Louise Atkins, Jane Beswarick, Kathy Chapman, Brenda Cottis, Oliver Eather, Claire Hogan, Rupert Jordan, Martin Maynard, Patricia Phillips, Samantha Powell, Wendy Watts, Kathy Young, Michael Young

NOTES
"CADaret!" was a one-off online cabaret-style entertainment consisting of poems,. sketches, songs and monologues (some written by members of the group) recorded during the lockdown following the Covid-19 pandemic of 2020. It was presented on YouTube as part of the 2020 Royston Arts Festival, which was itself largely a virtual festival.
Click here to return to the list of our recent productions